Cleantechs flourish in an ecosystem of innovation and growth that is a strategic sector for Greater Lyon. A region known for its excellence in the field, where specialists in chemicals and materials, transport and mobility, and energy transition find the ideal conditions for experimentation and competitive advantage.
An investment in the territory's future
Green technologies aim to optimise the consumption of natural resources and to reduce the environmental impact of human activities. With an envelope of 54 million euros - the largest budget in France for environmental technologies - the Lyon metropolitan area offers entrepreneurs a favourable and innovative environment to develop their projects.
The cleantech sector in Greater Lyon: key figures
76,500 jobs, including 24,900 in transport and logistics and 4,900 in environmental technologies and services

(Acoss-Urssaf, 31/12/2017)

6,100 establishments, including 2,950 in transports and logistics and 550 in environmental technologies and services

(Insee-REE, 31/12/2016)

2,000 researchers
20.8 billion euros in sales

(Lyon urban area)

214 billion euros in capital raised between 2010 and 2015

(study by Greenunivers 2015)

Top European territory for smartgrids
75 projects supported across the territory thanks to a strategy to boost the circular economy
Video: Lyon, an industrial past, present and future
These companies have chosen Greater Lyon
Boralex
Deltalys
Elkem Silicones
I-Ten
Inevo Technologies
InovaYa
Kem One
Navya
Solvay
Customised support, backed by genuine expertise in the local area
Our local ecosystem of innovation and growth offers the ideal conditions for experimentation and a competitive edge at every stage of your project, for all types of needs:
Upstream in the sector, our research centres, technical centres and academic institutions support the emergence of your ideas:
National Centre for Scientific Research (CNRS)
National Institute of Applied Sciences (INSA) Lyon
École Centrale Lyon, school of engineering
University Claude Bernard Lyon 1
École normale supérieure (ENS) Lyon, elite teacher-training school
École nationale des travaux publics de l'État (ENTPE), State school of civil engineering
Gustave Eiffel University
French Institute of Petroleum and new energies (IFP)
and more.
Major competitiveness clusters to support your innovative projects, connections with the business community and internationalisation:
Our innovation platforms and demonstrators facilitate technology transfers and the launch of your products and services:
Flagship sites for companies in the cleantech sector
The Lyon metropolitan area offers 4 major sites that contribute to the dynamics of cleantech innovation. Each of them mobilises skills and resources to assist you in setting up and developing your business.
Lyon Confluence
This district hosts numerous experiments of innovative services, calling on new technologies and community involvement. Lyon Confluence won the European "Smart Cities and Communities" call for projects which aims to develop solutions integrating energy, transport and information and communication technologies through emblematic projects.
Location: 2nd district of Lyon
Lyon Chemical Valley
A major industrial platform and economic powerhouse, with an integrated approach to the development of chemicals, materials and energy solutions.
Municipalities: Feyzin, Irigny, Pierre-Bénite, Saint-Fons et Solaize.
LyonTech-la Doua campus
With its 25,000 students and 2000 researchers, this campus is fast becoming a world reference in the cleantech field and actively participates in building the future!
Location: Villeurbanne.
At your service

Our team – which includes professionals from the chemicals/materials, mobility and energy transition sectors - will assist you in your project to set up or grow locally.
Your dedicated specialists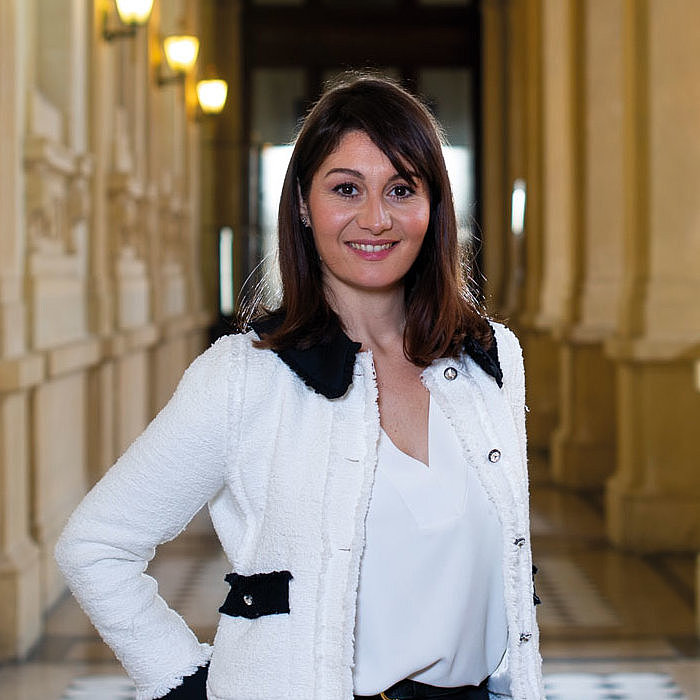 Lead Advisor - Industry, Energy & Cleantech
---
Aderly
Lead Advisor - Industry, Energy & Cleantech
---
Aderly
Marie-Laure Alonso
After studying foreign languages and economics, Marie-Laure Alonso worked in business consulting at the CCI, before joining ADERLY in 2010 as a…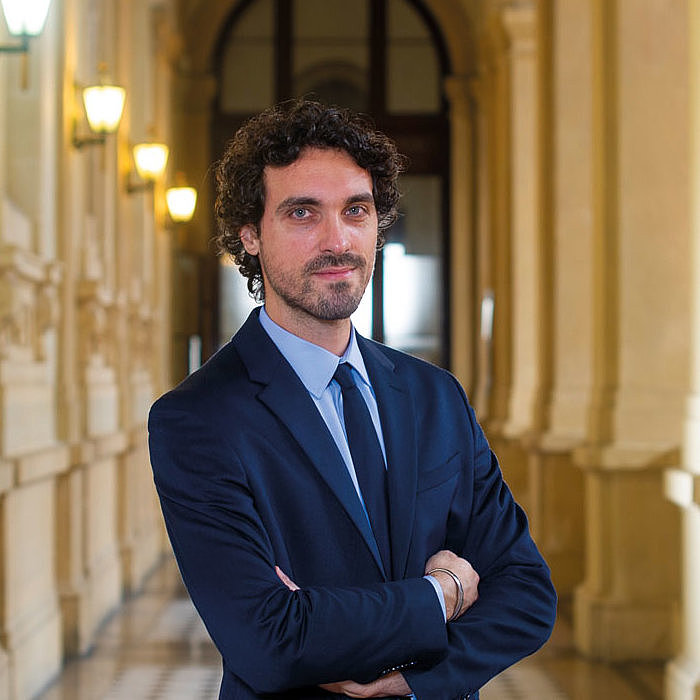 Investment Advisor Industry - Paris
---
Aderly