Lyon inspires creative people: nearly 21,000 work here in the cultural and creative industries – more than half of them in the visual arts and in arts and performance related jobs. Professionals in the arts & culture and creative sectors can rely on the support of Lyon Métropole, on bond-building networks and events, and on dedicated host venues.
Contents for the arts & culture and creative sectors
Key figures for the arts & culture and creative sectors in the Lyon metropolitan area
France's #2 arts & culture city, in terms of jobs

(Acoss-Urssaf as of 31/12/2020)

21,100 jobs in the arts & culture and creative professions

20,300 jobs in arts & culture professions
810 jobs in textiles and fashion
2.9% of all jobs in the Lyon metropolitan area are in arts & culture (compared to 2.5% in France)


(2017 census)

9,800 organizations in the arts & culture and creative spheres, including

89% arts & culture organizations
11% fashion and textile organizations
15 organizations with over 100 employees


(Insee-REE as of 31/12/2018 and Insee-Fichier Sirene 2020)

3,500 temporary show business workers

(Pôle Emploi as of 31/12/2020)
Sources: Observation of cultural and creative actors in Greater Lyon – Economic Partnership Observatory (Opale), January 2021
Facilities and major arts & culture events
Arts & culture facilities
The Lyon metropolitan area is home to a number of world-renowned artistic institutions and has a wide range of arts & culture facilities.
75 music, dance, cinema, theater and circus conservatories and schools supported by Lyon Metropole.
40 venues: The National Opera of Lyon, Lyon Auditorium, National Popular Theater (TNP) of Villeurbanne, Maison de la Danse de Lyon performing arts center, Célestins Theater and more.
Museums: Musée des Confluences, Lugdunum – Museum and Roman theaters, Fine Arts Museum of Lyon, and more.
90 libraries or media centers.
Arts & culture events in the metropolitan area
The region's arts & culture vibrancy is embodied in a number of festivals and events that make for a highly varied range of entertainment that caters to all types of audiences.
Projects being considered for the region
An international circus arts center
A digital metropolitan library
An arts & culture recycling facility
Arts & culture, a sector that is essential to our lives and a cornerstone of the Lyon economy
Beyond the events and major facilities, the arts & culture and creative sectors strengthen social bonds, promote individual emancipation and offer a showcase for the talents of the Lyon metropolitan area.
It is also an economic sector in its own right based on a highly diverse group of stakeholders, including companies, self-employed contractors, freelancers, nonprofit associations, public organizations and others.
With these observations in mind and in order to meet the challenges the arts & culture sphere is facing, Lyon Métropole has created an arts & culture strategy for 2021-2026.
Lyon Metropole's arts & culture strategy for 2021-2026 is based on 3 main complementary objectives:
developing the arts & culture as a driver of social inclusion, namely through arts & culture education
support the arts & culture sector to make it more resilient and ensure the independence of its various stakeholders
build a regional arts & culture network and help to foster a shared narrative.
Organisations that support the sector's various stakeholders
Lyon Metropole encourages synergy between professionals in the arts & culture and creative sectors. Several organizations are active in the region to help them.
Lyon Design ! Specialised in urban design, this non-profit brings together designers, schools, manufacturers and institutions who are all convinced that design helps people live better together.
Le Village des Créateurs. A fashion, décor and object-design network for the Auvergne-Rhône-Alpes region. Its role is to detect, assist and propel designers. 79 brands have been brought together in this community. The organisation manages a creative company incubator in downtown Lyon and helps startups in the sector make a name for themselves and grow.
The business and jobs cooperative (CAE) Graines de Sol has an "arts & culture" unit dedicated to arts & culture and creative sector entrepreneurs called Azelar, where they can put their projects to the test.
Sessions to bring ideas to life and generate synergies
Arts & culture and creative sector players regularly find the opportunity to meet up at dedicated events throughout the Lyon metropolitan area.
Polar Connection. This trade event, held during the annual Quais du Polar crime-fiction festival, is dedicated to the book, broadcast and digital sector.
European Lab. This cross-disciplinary forum, held during the Nuits Sonores electronic-music festival, aims to bring together a generation of emerging, innovative cultural players from all over Europe.
The International Classic Film Market. This unique gathering attracts the professionals of the classic-film industry.
Real estate tailored to the arts & culture and creative sectors
Several facilities in the Lyon area are dedicated to arts & culture and creative sector companies. Here are some of these leading-edge spaces, where ideas ferment and take shape.
Pixel, France's biggest provincial cluster for film production and the creative industries. Located in Villeurbanne, next door to the legendary Studio 24, this vibrant complex is home to more than 100 enterprises operating in cinema, broadcasting, video games and the digital arts.
The Slopes of Croix-Rousse Hill, the district for creatives. It hosts many players from the creative industries such as fashion, architecture, design and communications.
Lyon Confluence. A hotbed of up-and-coming creative industries, this is now the preferred district for media and communications firms plus design and art schools, as well as welcoming bold architectural projects. It is home to schools such as Strate, ESMA (

École supérieure des métiers artistiques

) and Sup de Mode, but also H7, the French Tech flagship ine Lyon.
A resource platform for players in the arts & culture and creative sectors
Here, you will find all the information you need to develop your activities in the Lyon metropolitan area:
you can publish or consult small ads to find premises, pool human resources, share the costs of purchasing equipment and more
documents including the Guide to Support Programs for Arts & Culture Organizations in the Lyon area
calls for projects, calls for expression of interest, competitions to develop your arts & culture and creative projects
a full slate of events that bring together the region's arts & culture professionals.
These companies have chosen Greater Lyon
Arkane Studios
Euronews
Fg Manufacture
France 3 Rhône-Alpes
Gay France Holding
Groupe Progrès SA
Hermès Sellier
Ivory Tower (Ubisoft)
Zilli
At your service
Arts & culture and creative industry professionals, our staff is on hand to help you with your projects in the Lyon area.
Your dedicated specialist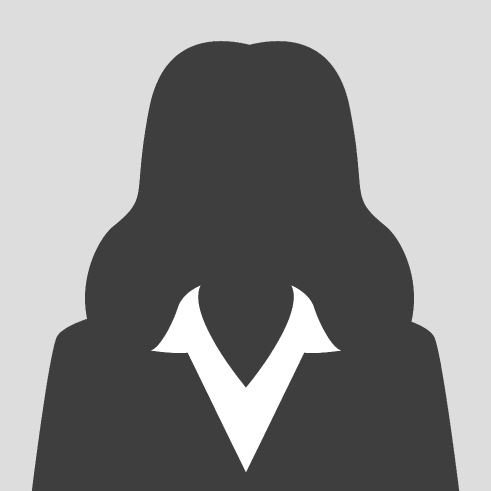 Arts & Culture Economy and Industry Project Manager
---
Lyon Métropole
Arts & Culture Economy and Industry Project Manager
---
Lyon Métropole
Marie Goetz