Assisted search
To access our selection of customized content, please tell us about your project.
At your service
Our teams of specialists are here to facilitate your business projects in the Lyon region. Discover our tailored services to help you.
All of our services
Success stories
Lots of companies have already chosen the Lyon region to develop their projects. Discover their inspiring journeys and the secrets of their success.
All of the success stories
Our specialists open up their calendars to you!
Business events to meet us at: trade fairs, conventions, conferences, webinars...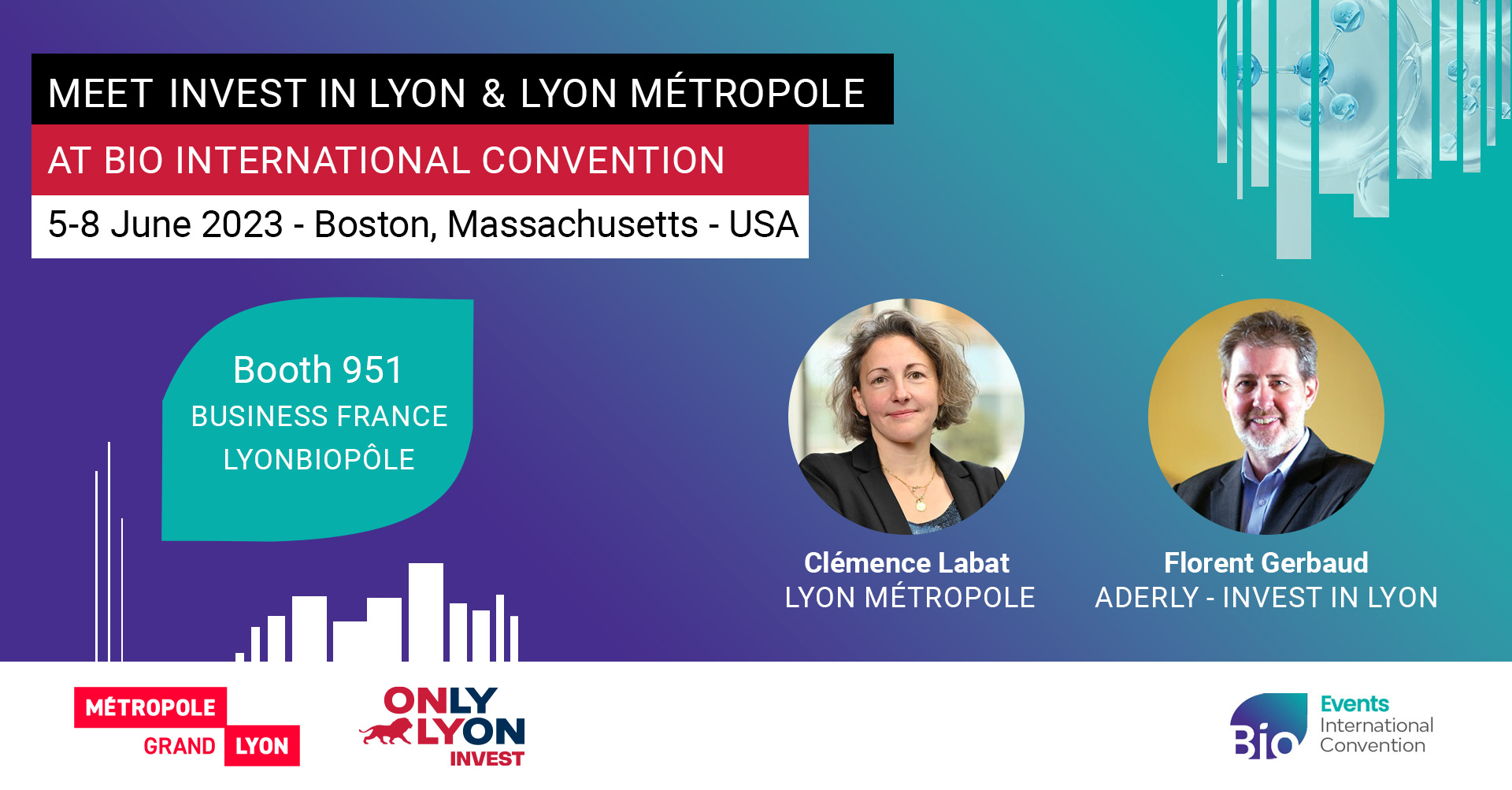 05 Jun 08 Jun 2023
French Pavilion - booth 951, Lyonbiopôle Area
Boston Convention and Exhibition Center (SDCC)
415 Summer St, Boston, MA 02210
United States of America
The full calendar