Published on 09 Mar 2022
Opportunity
Company transformations and transitions
Food, agriculture, gastronomy
Chemicals, environment, ecotechnology, energy
Circular economy
Social and inclusive economy
Industry
Digital technologies
Health and biotechnologies
Textiles
Transport and logistics
Lyon Metropole is publishing its manifesto in favour of industrial transformation and environmental commitment and driving new regional momentum. The manifesto has already been signed by nearly 140 key players in the future of industry. Find out how you too can make a lasting commitment to industry and join the local collective!
At the Global Industrie trade show in September 2021, Lyon Metropole launched the "Manifesto for industrial transformation and environmental commitment". Originally signed by around twenty local industrial firms, it had brought together nearly 140 signatories in January 2023. It is an opportunity to collectively state our commitments to foster industry that is more aware of environmental issues and to invite Greater Lyon's entire industrial ecosystem to actively contribute to this drive.
Lyon Metropole is taking action for the future of industry.
The 5 commitments of Lyon Metropole's manifesto for industry
Lyon Metropole and the industrial firms that have signed the manifesto are making 5 strong commitments to industrial transformation and the environment:
Setting up industrial activities in the Lyon metropolitan area.

By facilitating industrial setup or development projects in the region in order to make it more autonomous and able to withstand economic crises and supply chain disruptions.

Identifying and reducing industrial risks.

By identifying and highlighting the risks generated by production activities, and by implementing concrete solutions to curb them.

Acting to reduce industry's energy and environmental footprint.

By fast-tracking implementation of local projects and actions to make industry cleaner, less energy-intensive and less demanding of water and scarce resources.

Creating jobs and informing inhabitants of opportunities in industry.

By showing how industry has evolved, its impacts and its opportunities, by consulting with local inhabitants and highlighting the sector's jobs to promote employment and recruitment of Lyon metropolitan area residents.

Cooperation between industrial firms and local area communities.

With support from collectives and local cooperation, as teamwork is a must today, helping maximize our success!
A manifesto that embodies strong momentum for the future of industry in the Lyon metropolitan area
More than a statement, the "Manifesto for Industrial Transformation and Environmental Commitment" is a key tool in the region's industrial strategy. It enables in particular:
The launching of an industrial collective built upon the 5 commitments that underpin the entire term (2020-2026), with:

at least one event per year dedicated to this community of companies that are committed
constant dialogue with Lyon Metropole staff and the signatories in order to best support them in their projects that impact the region.

The surveying industrial firms' needs in order to tailor the programmes underway in the region, once again with a view to supporting industrial transformation, making industrial jobs more attractive and generating employment.
Further reading
A community that already has nearly 140 industrial firms
The manifesto has already been signed by nearly 140 industrial firms of all sizes (SMEs, medium-sized companies, large groups, etc.) located throughout the Lyon metropolitan area and beyond, particularly around Ain and Isère.
All business sectors are represented:
All the signatories of the manifesto were invited to an interactive videoconference held by Lyon Metropole on Friday the 28th of January 2022. An opportunity to learn about the future of the process, to give testimonials on their commitments and to get news on industrial initiatives in the Lyon area.
Learn more
Benefits for and commitments by manifesto signatories
What benefits for companies?
Companies that have chosen to sign the manifesto can:
Benefit from greater visibility and communication on their critical issues and projects.
Stay informed about Lyon Metropole's support programmes (to grow and transform in the region).
Take part in the region's transition and express their needs to Lyon Metropole.
What do signatories commit to?
All of the manifesto's signatories commit to:
Using Lyon Metropole's tool to measure regional impact, which enables self-assessment of an organisation's economic, environmental and social footprint in the region and helps to identify areas for improvement.
Keeping Lyon Métropole informed of any changes and contributing to the collective created by the manifesto.
Promoting and communicating about the manifesto.
Join the collective for industrial transformation and commitment to the environment!
Who can join the collective?
Want to take part in this drive to shape the future of Lyon's industry? To get involved alongside Lyon Metropole and sign the manifesto, you must meet three criteria:
Be an industrial firm (whatever your size or sector)
Have a production or manufacturing unit (industrial services are not included)
Be located in the Lyon region.
How can you join the collective?
To join the community of manifesto signatories, simply contact our industry experts at Lyon Metropole.
Get in touch with Ariane de Nuchèze and join us!
Watch the Lyon Metropole manifesto video (in French)
A short film presenting our commitments, who can sign the manifesto, who the first signatories are and where these companies are located.
Your dedicated specialists
Project Officer, Industry – Innovative region
---
Lyon Métropole
Project Officer, Industry – Innovative region
---
Lyon Métropole
Ariane de Nuchèze
Find out more about the industrial sector in the Lyon metropolitan area.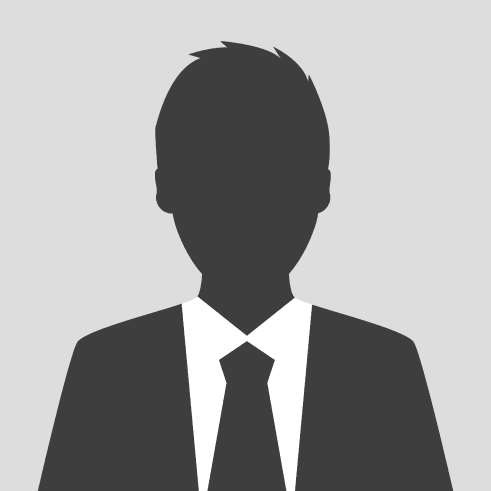 Industry Project Manager
---
Lyon Métropole
Industry Project Manager
---
Lyon Métropole
Franck Simon
Find out more about the industrial sector in the Lyon metropolitan area.