A services company specialising in information system security, founded in Vaulx-en-Velin, AlgoSecure moved to Lyon's 3rd district in 2016. This decision was driven by the high density of businesses in this dynamic quarter.
Meeting the challenges of IT security in companies
Truly passionate about IT, Hicham Ben Hassine has always sought out new challenges. He met his first big one in 2008 when this computer security engineer, who wasn't even 30 years old at the time, decided to start up AlgoSecure. His goal was to help small and medium-sized enterprises, middle-market companies and large enterprises secure their information systems. The company has two complementary areas of expertise: the BlueTeam, which defends information systems, and the RedTeam, which evaluates security systems already in place using penetration testing.
The expertise and high ethical standards of AlgoSecure are a winning combination for the increasingly connected systems of Industry 4.0. For over 10 years, major public stakeholders and leaders in the sectors of healthcare, transport and industry have placed their trust in the company.
AlgoSecure in numbers
20 employees in 2019, including 4 new hires between August and October 2019
25% rise in sales between 2016 and 2019
2 areas of expertise
Cybersecurity: a top priority in the Lyon metropolitan area
To boost the firm's innovation, Hicham Ben Hassine decided to set up AlgoSecure in the Lyon Part-Dieu quarter, in the 3rd district. This dynamic quarter is known for its accessibility, wide range of amenities for employees and a lively ecosystem. But most of all, it's become France's second-largest business district, with 1,000 sq. metres of office space.
AlgoSecure also builds on Lyon's dynamic ecosystem in the security sector. The only place in Europe that encompasses the entire value chain, the Lyon metropolitan area has made cybersecurity a top priority for its economic development. This ambition has brought all of the sector's stakeholders together, forming a European security hub in the local area.
Local support boosts innovation
In late 2019, AlgoSecure was selected to join the "Pépites" programme of Métropole de Lyon. The company is unique for the quality of the services it offers and its innovative shared management method, offering its employees optimal working conditions.
For two years, AlgoSecure will get tailored support to help it grow, including customised, comprehensive assistance at every level: strategy, organisation, financing aid, international development, human resources and management.
Your dedicated specialist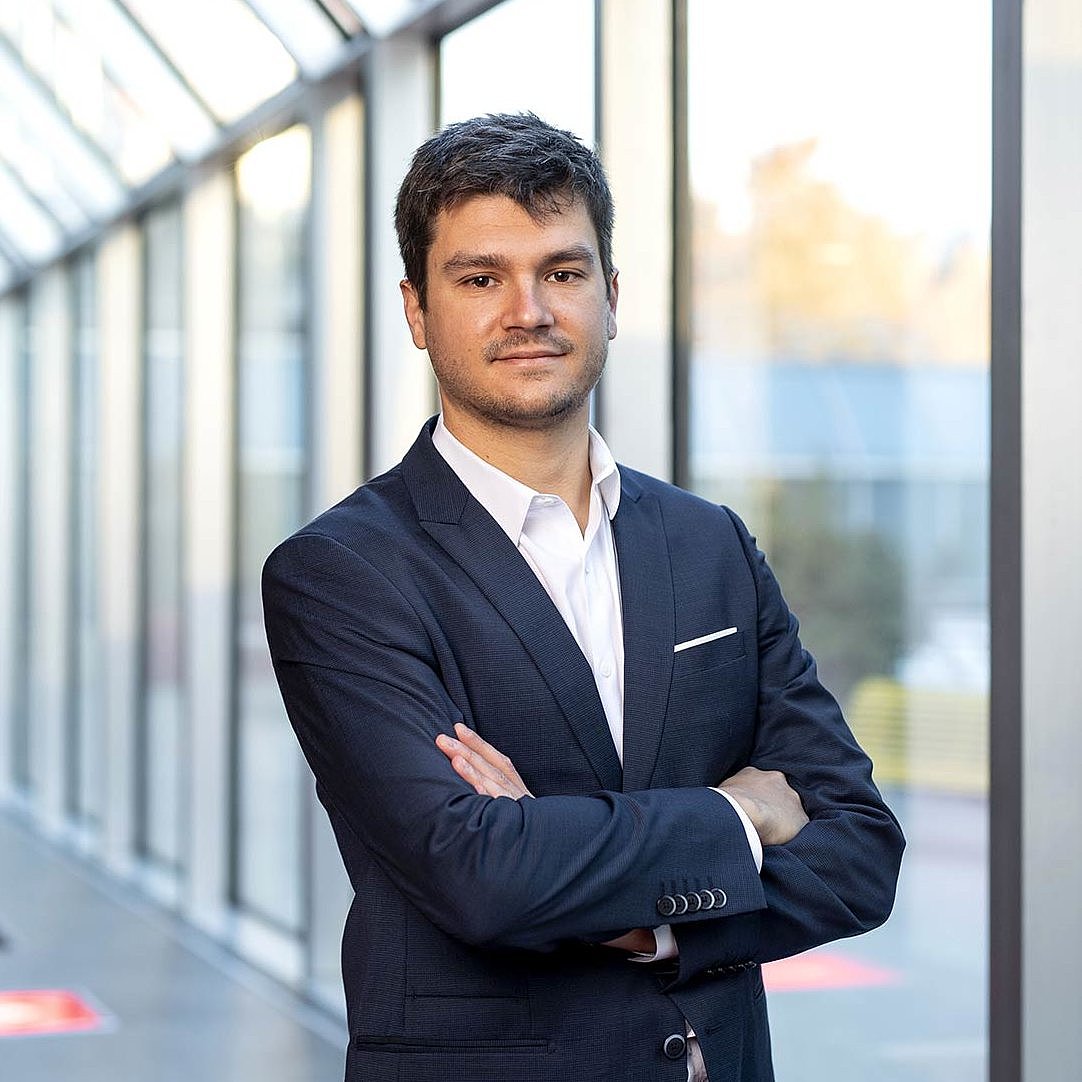 Economic Developer - Lyon 3rd, Lyon 6th and Lyon 7th
---
Lyon Métropole
Economic Developer - Lyon 3rd, Lyon 6th and Lyon 7th
---
Lyon Métropole
Loris Genestier
Local contact person for your company located in the 3rd, 6th or 7th district of Lyon. Find out more about Lyon 3rd, Lyon 6th and Lyon 7th or our…